Oct 29, 2013 - archive.fossweb.com -

109
May 17, 2013 - oxfordowl.co.uk -

97
Oxford Owl: Help your child's reading with free tips, phonics support, free ebooks, and the latest reading news. All from Oxford University Press.
May 17, 2013 - funbrain.com -

94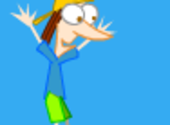 FunBrain is the #1 site for online educational games for kids of all ages. (math, grammar, science, spelling, history)
May 17, 2013 - turtlediary.com -

106

Turtlediary provides exciting online learning games for kids, that takes elementary education to a whole new level, with the use of interactive educational games and activities.
May 17, 2013 - fuelthebrain.com -

95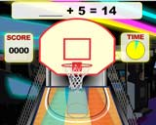 Play educational flash games and save your score to earn Achievement Medals. Our Math, Language Arts and Science games and interactives enhance learning of concepts in corresponding curriculum strands.
May 17, 2013 - smartygames.com -

91

SmartyGames is a free educational website for kids. It features fun math games, mazes, puzzles, coloring pages, animated flashcards, online children books and other reading activities in English and Spanish.
May 17, 2013 - sesamestreet.org -

86
Welcome to Sesame Street! Play games and watch videos to engage children with fun educational activities.
May 17, 2013 - seussville.com -

98
May 17, 2013 - thecolor.com -

113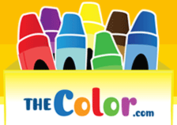 100% Free interactive online coloring pages. Color-in pages online and send them to friends or save them in your picture gallery.
May 17, 2013 - starfall.com -

86

A free website to teach children to read with phonics. For preschool, kindergarten, and first grade. Exciting phonics games and online interactive books.
May 17, 2013 - kwarp.com -

102
Looking for the Wii version? Download the Grammar Ninja Sentence Creator
May 17, 2013 - spellathon.net -

112

May 17, 2013 - tvokids.com -

83

Are you spelling bee material? Find out by testing your spelling skills with the cute little Spelling Bee.
May 17, 2013 - scholastic.com -

113

Oct 29, 2013 - archive.fossweb.com -

97